Posted by Tom Fornelli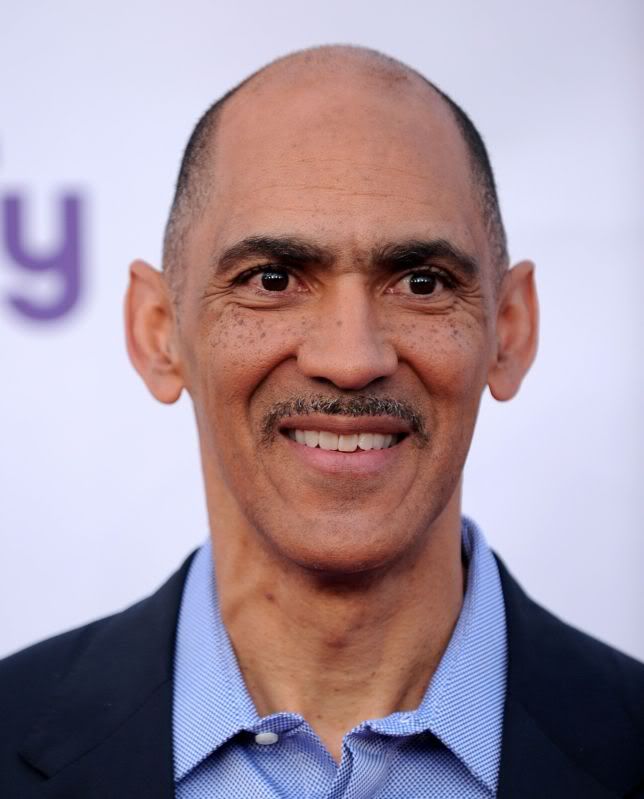 Tim Brewster
is still the head coach of the
Minnesota
Golden Gophers. Why? Well,
we don't really know
to be completely honest with you. The Gophers have done nothing this season under Brewster to warrant him keeping his job, and there's not much reason to believe things are going to change this year or in the future.
Brewster's in his fourth season at Minnesota and he's currently the not-so-proud owner of a 17-33 record (8-24 in the Big Ten). Considering that the man Brewster took over for,
Glen Mason,
went 64-57 at Minnesota and only had one losing season in his last five years before he got canned, you would think patience would be wearing thin with Brewster.
Especially because the school just spent a lot of money on a new stadium, and they'd probably like a home team that can win there once in a while.
If Minnesota ever does go ahead and relieve Brewster of his duties, some folks in Minneapolis already know whom they'd like to see the school go after:
Tony Dungy.
People close to Dungy, who coached the Indianapolis Colts to a Super Bowl championship, feel he would be more inclined toward the NFL than college if he were to try coaching again.

But Dungy is different than most big-time coaches, and has a special affinity for his alma mater. A $5 million annual contract from a NFL team might not be as important to Dungy as the challenge to make his alma mater relevant in football.
I'm not so sure that restoring the honor of the ol' alma mater actually outweighs a $5 million salary, though it's true, Tony Dungy is a bit different than most head coaches. Maybe now that he's won a Super Bowl and has spent the last year and a half working on television, he could see coaching in college as his next challenge.
That being said, Dungy has turned down the chance to coach at Minnesota before, as the school asked him about the job before they eventually hired Brewster.